Hotspots Scorecards
Click
here
for information about the evaluation ciriteria .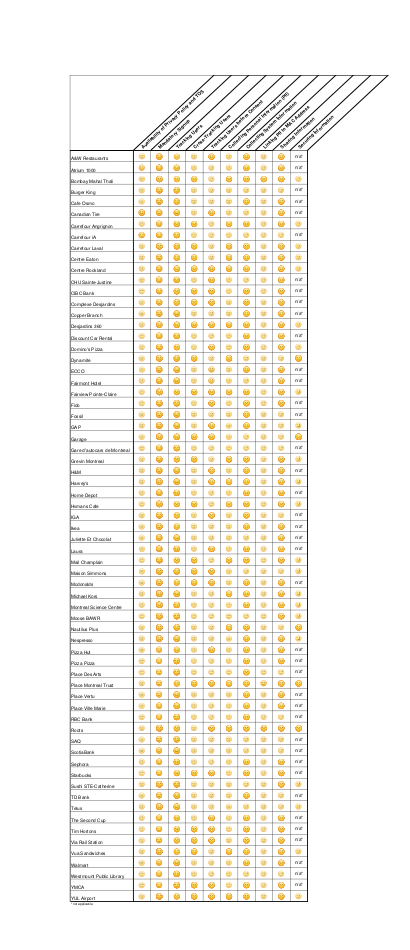 Personal information collected by captive portals via social login, direct registration, or surveys
27 hotspots use social login (Facebook, LinkedIn, Google, Instagram) or a registration page to collect significant amount of personal information (19 hotspots make this process mandatory). Several hotspots also collect personal information via a separate survey page. Social login providers can expose several privacy-sensitive PII items--e.g., we found that LinkedIn shares a user's full name, email address, profile picture, current employment, and basic profile with some hotspots.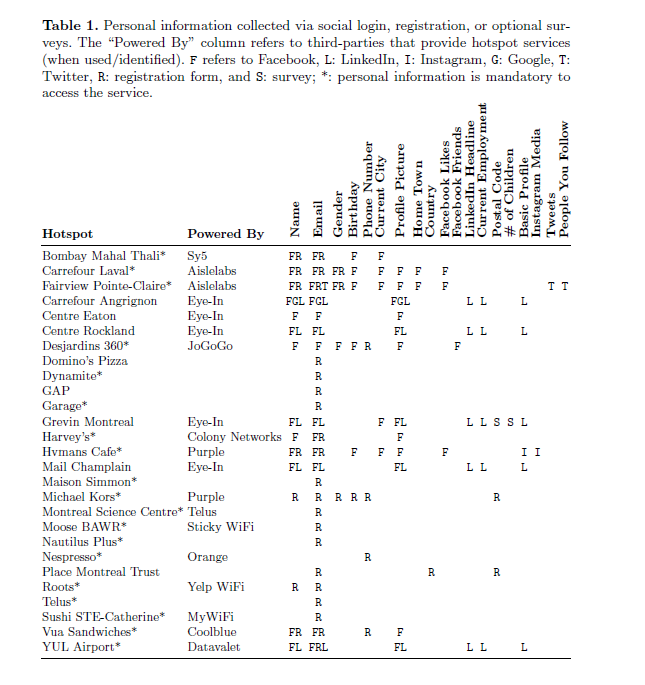 Number of third-parties in captive portals
Except three, all hotspots use tracking technologies on their captive portals and landing pages. On average, we found 7.4 third-party tracking domains on each captive portal (max: 34 domains, including 7 known trackers). We accumulate the distinct trackers as observed in all the datasets collected for a given hotspot.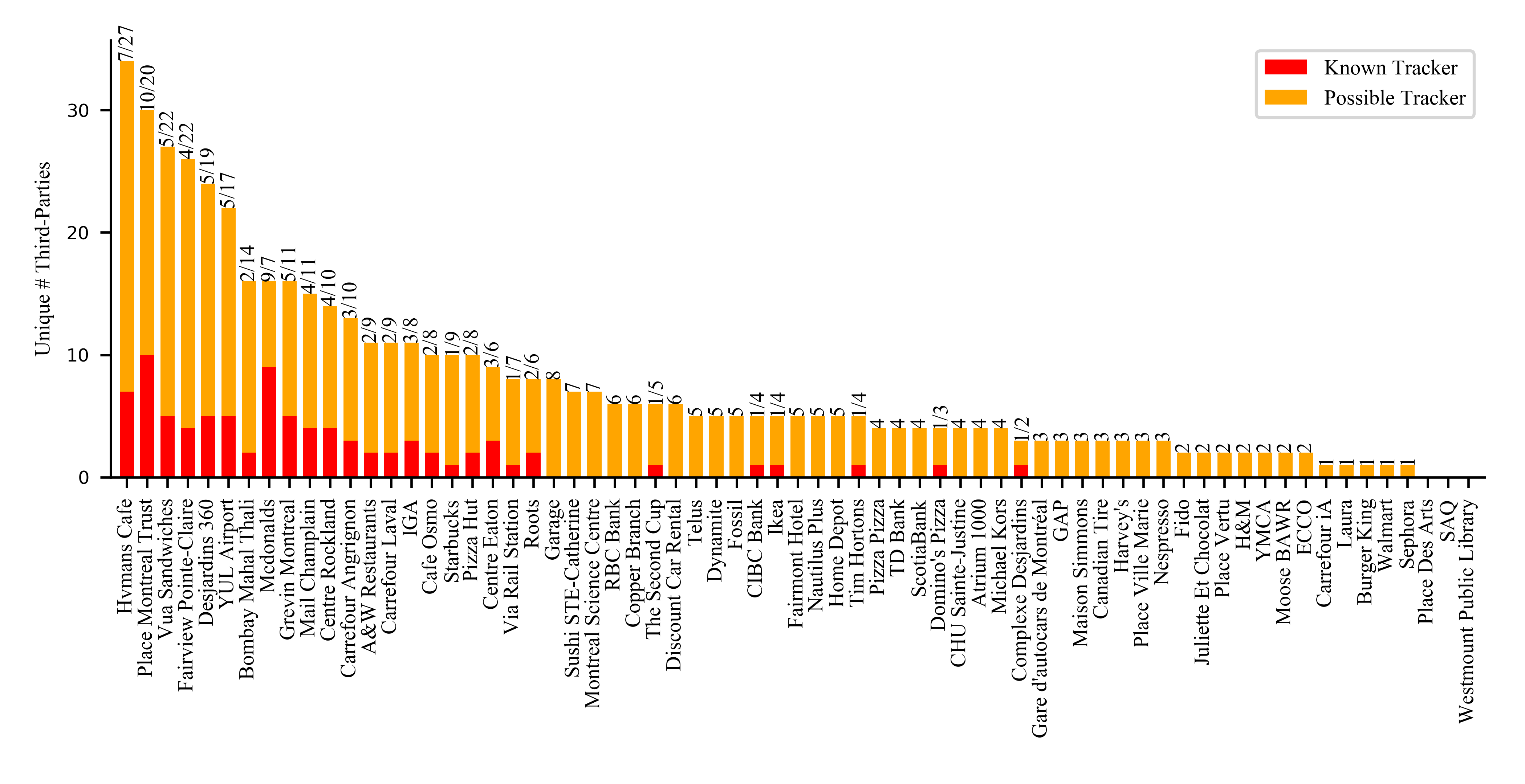 Number of third-party cookies in captive portals
40 (59.7%) hotspots create third-party cookies valid for various duration|e.g., over 5 years from 10 (14.9%) hotspots, six months to five years from 23 (34.3%) hotspots, and under six months from 38 (56.7%) hotspots. Surprisingly, 26 hotspots (38.8%) create persistent cookies even getting explicit user consent on their privacy/terms-of-use document.